Tour Info
Meeting point: to be agreed
Duration: full day
Info: including tour guide, bike tour, transfers. Minimum 2 people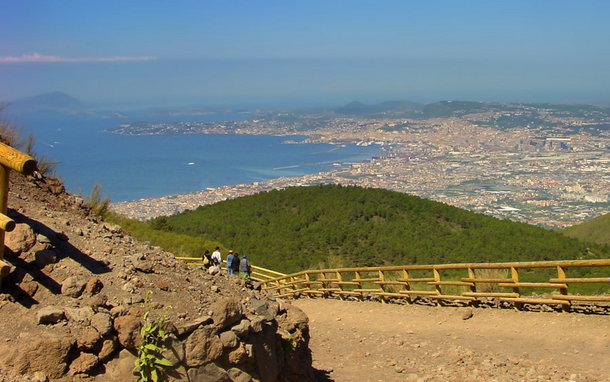 Bike tour on the Amalfi Coast.
Eco-tourism in the Amalfi Coast and National park of the Vesuvius. Surrounded in the nature, join our guided tours by bike!
Different kinds of eco- tourism itineraries for a healthy experience!  If you are tired of standard tours and would like to discover Amalfi Coast and the surroundings in a special way, don't miss this opportunity! We offer you the chance to wander around by bike, escorted by expert tour guides. You can choose between the following proposals:
-Amalfi coast by bike supported by a car team (ammiraglia)
Bike tour starting from Agerola, where you can see the monument dedicated to the famous cyclist Fausto Coppi, going down to Furore. We will continue towards Amalfi and then Maiori, Minori and Cetara. The tour over the Coastline last 6 hours.
-Costa Flegrea by bike with assistance and tour guide
Cycling from the beautiful Posillipo, going down to Bagnoli, Pozzuoli e lago D'Averno. If you would like to visit Baia, Bacoli e Capo Miseno, we can arrange it on request. Excursion includes, also, the visit of the sulphur volcano. Duration 6 hours
-Cycling on the top of Vesuvius, through the Vesuvius National park  pathway.
This pathway is not open to everyone, as special access permission is requested. We have special agreement with the National Park  authority to cycle till the Top of the Vesuvius. Patway of 12km with a gradient of 8%. Duration 6 hours. Limited Availability and  advanced booking requested!
-Ischia and Procida by bike
Daily excursion from Naples and Amalfi Coast's main ports to the Ischia and Procida Islands. Once there you will discover the main highlights by bicycle. Tour guide and assistance included. Duration 10 hours
Tranfers from/ to the hotel included. You will take the bicycle at the agreed meeting point, or at your hotel