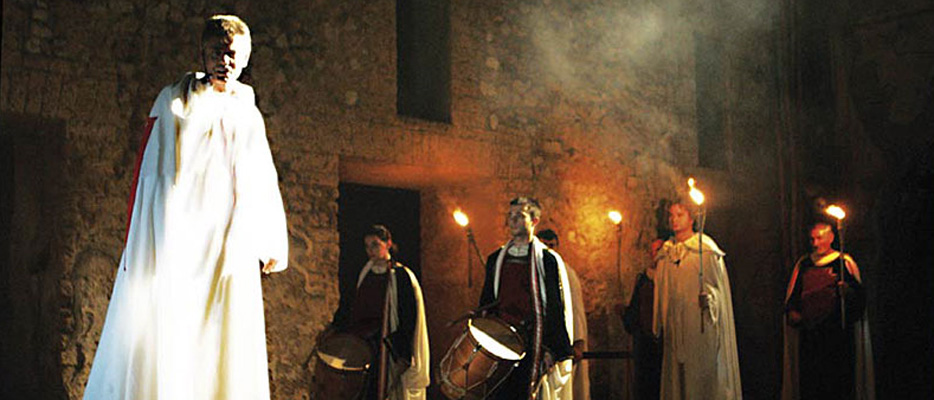 Minori, one of the most charming village of the Amalfi coast, for the last 13 years, has been at the center of attention for its wonderful scenery, but also for an event which  has become famous all around the World. It involves one of the most important aspects of  life in this community: food. The Gusta Minori is a spectacular event, which is held every year in September. It relives the flavors of the culture of food in this town, and, in a way the entire Amalfi Coast. The event, Gusta Minori (A Taste of Minori), is a real blend of art, culture, theatre, and cuisine. It promotes local produce using music and shows with original works.
The success of previous editions of this event means that Gusta Minori, with its perfect blend of music, theatre, and local food, which recreates the historical development of the area, have been supported by local authorities and cultural organizations and foundations such as The Pasta of Gragnano Consortium, and The Giffoni Film Festival.
The "City of Taste", as Minori declared itself to be on the 9th of June 2002, in the presence of Nobel prize winner Dereck Walcott, who, on that occasion was awarded honorary citizenship, is about art, folklore, scenery, a whole series of events, that can be a true theme for any vacation in this town. Visitors can feed their eyes and mind, they can discover mind blowing foods, wine, provided by people who really understand how to spoil their guests.
A taste of Minori and of the local traditions of the Amalfi Coast: a special event which would attract the public to local gastronomy. Gustaminori combines gastronomy and culture in all its aspects (art, painting, music, literature).
This is why, events, with experts of-gastronomic, cultural and political are held, conventions and debates about local culinary traditions take place, in the streets of the town, any visitor to the town can discover the ancient arts and crafts, the tastes and flavours. Guest I may be enchanted by the magic of "the glories of the art and the palate", a true journey through the art and gastronomy of Minori, with actors, musicians and extras performing works which narrate myths and history, fables and reality.
Every year the artistic direction chooses a theme which inspires the scenes set in the tiny public squares, narrow streets and alleyways of the town which are transformed in a cinema set. Following the theme of the event, the gastronome arranges a menu which reflects local flavours, colors, aromas and traditions, dedicating a culinary itinerary through history, evoking ancient recipes and produce, which nowadays, are difficult to find.
Gusta Minori is one of the most acctrative festivals of the Amalfi Coast. Don't miss it!