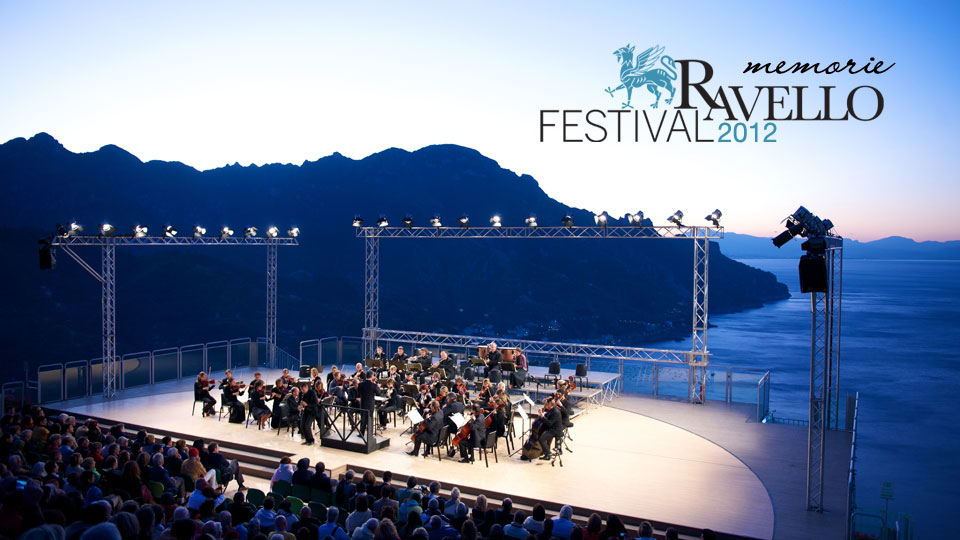 Ravello Festival is an event very well known. The 2012 Ravello Festival will take place in July, August and September and feature the common theme of "memory", viewed as both cultural heritage and a stimulus for social awareness and dialogue.
The tried and tested pluri-disciplinary format will once again involve international events staged in Villa Rufolo, the Oscar Niemeyer Auditorium, and the gardens of Ravello's splendid hotels.  A wonderful scenary with musical highlights (from the traditional Wagnerian concert to the atmospheric dawn concert), the Festival will devote particular attention to the formative aspect of its mission, exploiting collaborations with several prestigious cultural institutions.
The 2012 Festival is a coherent element in the series of activities promoted by the Fondazione Ravello which from this year are programmed over the full 12 months. All the initiatives, whether formative or performative, will be systematically integrated so as to enhance the territory's touristic and cultural growth still further, exploiting the conjunction of three unique structures: Villa Rufolo, Villa Episcopio and the Oscar Niemeyer Auditorium.
Ravello Festival 2011, featuring the theme of the "Journey", succeeded in registering very positive results in terms of visibility and box office in spite of a significant reduction in both the overall and artistic budgets.
During the 50 days of its duration (8 July – 27 August) Ravello hosted 68 events, with a density of activities that was superior to previous years. There was an increase in both total and paying presences and a significant increase in the number of performances sold out.
Don't miss the opportunity to listen good music, admiring one of the fascinating pearls of Amalfi Coast!