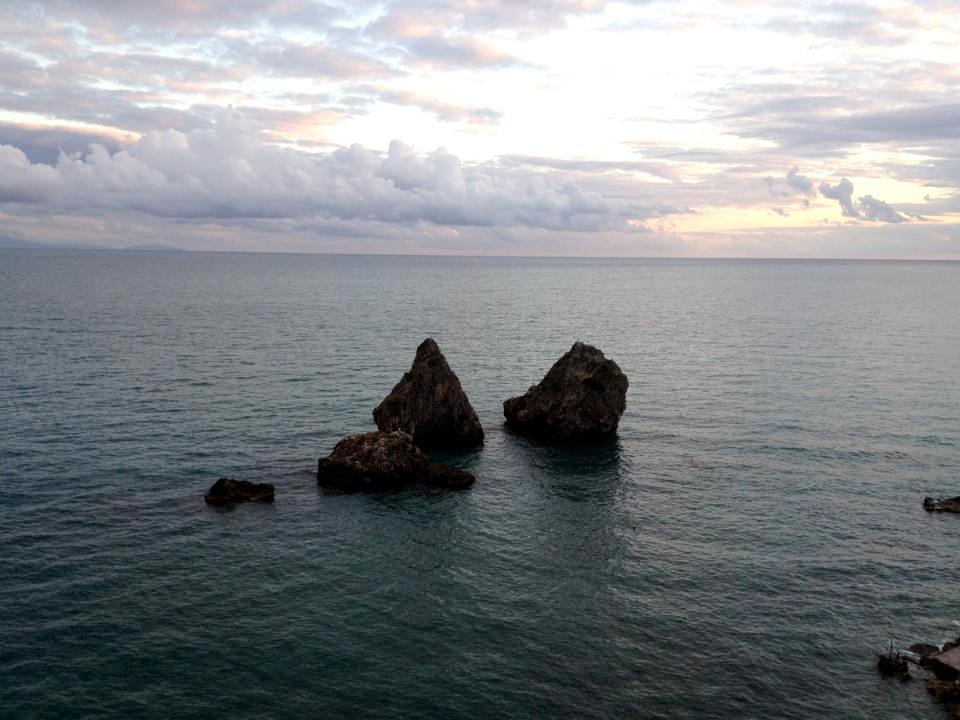 Two Brothers Reefs at Marina di Vietri Beach: Beautiful setting to take pictures or taste an handmade ice cream during a sunny day of spring season; a crystal water spot to swim in the summer!
On the enchanting setting of the Amalfi Coast, just in front of Marina di Vierti beach, there are two reefs called "the two brothers". According to a legend, the god Poseidon placed two magnificent reefs to witness the courage of two shepherd brothers sacrificed to save a girl from the fury of the waves.
The legend says that one day two shepherds were with their sheeps close to the beach of Vietri . Looking around, they have been enchanted by the beauty of a woman who was swimming over there. But, suddenly the sea got heavy and they rushed to help her.  The two shepherd brothers were followed by thier sheeps, too. Everything was in vain, because all of them dead by drowning.
The king of the sea, Poseidon,  could not save them. He was impressed by so much generosity and turned the brothers into the two big reefs and the sheep into the smaller rocks. Today, trusting or not to this belief, you can admire  (or swimming around) the Reefs in the beautiful scenery offered by the sea of Vietri sul Mare.