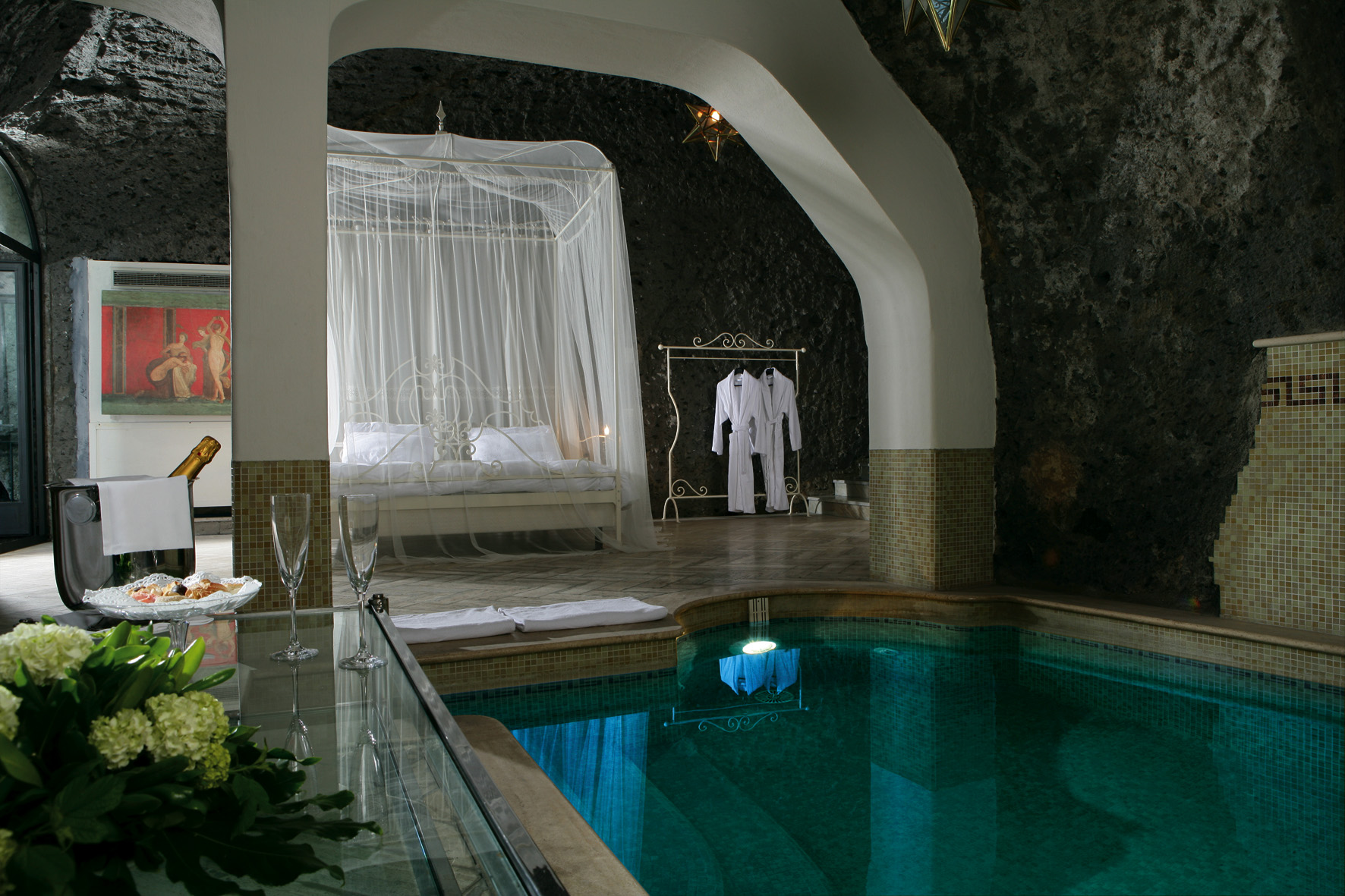 Sorrento five stars hotel, P.zza della Vittoria 5, Sorrento
A five-star hotel steep on the sea, having terraces overlooking the Gulf of Naples and a wonderful Vesuvius in the background: among the most renowned hotels in Sorrento, the Bellevue Syrenelies in a place of eternal, timeless beauty.
Fishponds and nymphaeums testify the presence of the Romans – from Augustus to Tiberius to Vergil – in this spot located between rock and sea, so beautiful to be chosen, according to the legend, as a home by Mermaids.
Being also a patrician home, then become a private villa, Sorrento 5-star Bellevue Syrene hotel, open thruoghout the year, offers a modern hospitality whose roots in tradition have charmed men of letters, artists and heads of state.
A unique relation between past and present that the recent renovation works have respected and  enhanced, making the hotel, among the most exclusive luxury hotels in Sorrrento, an ideal location to enjoy refined and quiet atmospheres, while immersed in the evocative power of the landscape surrounding it and cuddled by the services of a charme hotel, which will allow you to invigorate body and mind far from the chaos of big cities.