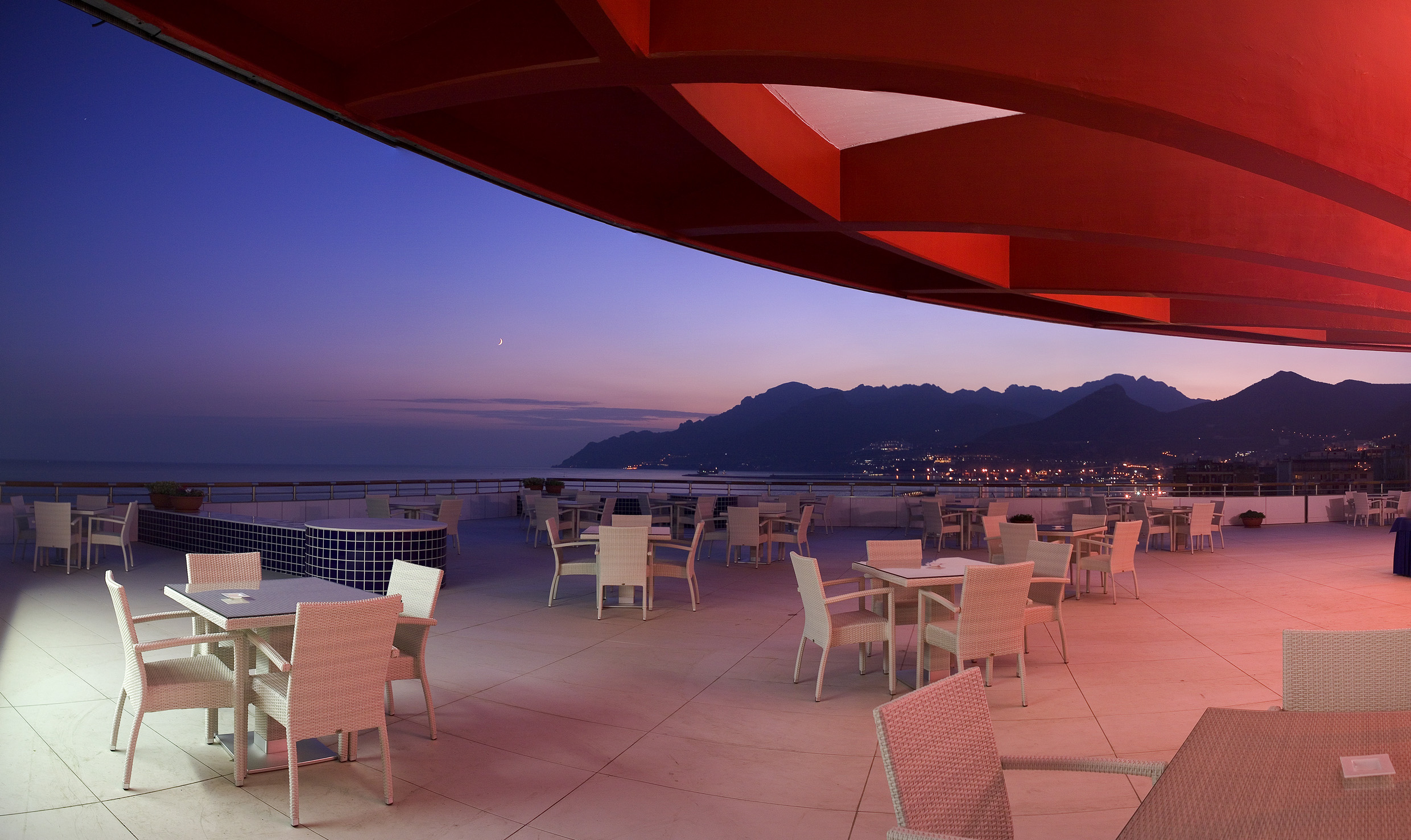 Four Stars Hotel in Salerno , Lungomare Clemente Tafuri, 1- 84127 Salerno (SA)
The Grand Hotel Salerno (4,000 sq.mt) is the result of a state-of-the-art project of the famous Italian architect Nicola Pagliara.  Conceived with a characteristic prow shape, it lays on the enchanting scenery of the Gulf of Salerno facing the divine Amalfi Coast.
The prestigious hotel has a strategic location that allows to enjoy the natural and cultural attractions of the city and its fascinating surroundings: on the sea side; close to the green promenade along the sea; handy to the old city centre, to the shopping area and the main public offices; near the railway station (200 mt), the port (400 mt) and the highways.
Therefore guests can easily visit the worldwide known sites of the Campania Region, as the Amalfi Coast, the Cilento National Park (both UNESCO patrimony), the famous islands Capri, Procida, Ischia and the most important archaeological areas