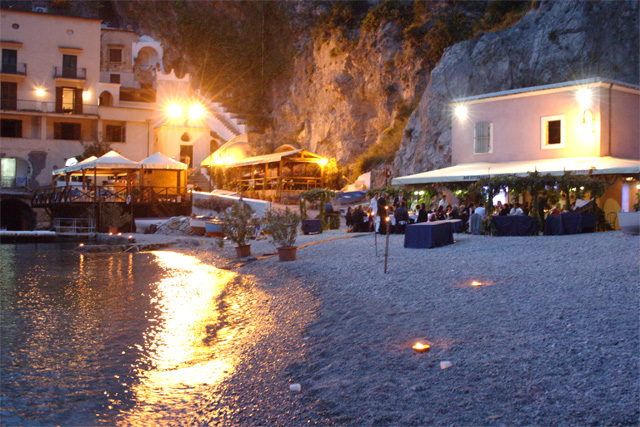 A simple place but characterized by magic, a memorable setting especially because the restaurant is reachable from the sea, perhaps at the end of a funny day on the boat. Charming atmosphere combined with excellent food!
The restaurant "La Tonnarella" has made ​​the history of Marina di Conca,  thanks to its managament. The Chef Angelo and his brother Francesco, Umberto's sons, now manage the restaurant with enthusiasm, keeping the tradition of great food.
Years ago, "Tuna fishing" was practiced in Conca dei Marini. The Tonnara, which was the fish net for the tunas, was located in the beach of Conca. The 1956 was the last year in which the tuna was fished. In the late '60s Umberto Lauritano, better known as "'O Bacchiss", had the idea to convert one of the "molazzeni" (the tonnara storage) into a restaurant: "The Tonnarella" restaurant.
Today is one of our favorite restaurants, for its food and for the location. Proud to let you discover it, because every our traveler get fascinated by the Tonnarella !