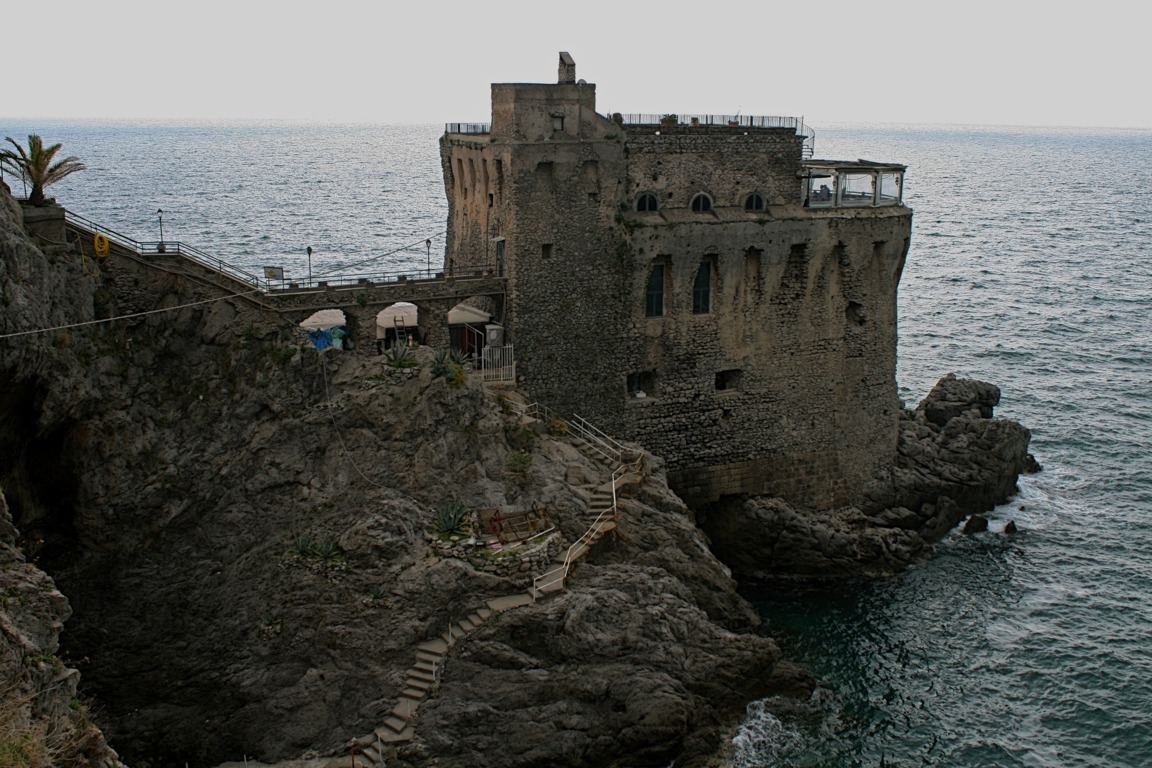 An enchanted place, a wonderful panorama, an elegant atmosphere. The restaurant La Torre Normanna is located in the picturesque Amalfi Coast, Maiori, in an old tower dating back to 1300. Renowned all around the World, the restaurantl has had as its guests Leonardo DiCaprio and Naomi Campbell.
Inside, there are very large and spacious rooms, including the impressive Norman hall which is characterized by stone vaults.
Outside there are several terraces that will offer you the chance to admire the beautiful view of the Amalfi coast.
The refined dishes and the Mediterranean food tradition will also satisfy you, thanks to the experience of Del Proto brothers, managers of the restaurant!