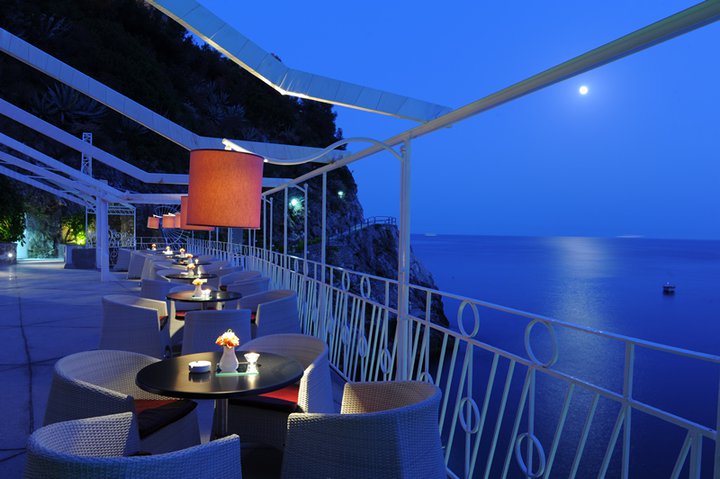 The Africana is one of the most renowned nightclubs of the Amalfi Coast, located in Praiano. The reference of the summer nightlife, for those who want to spend a completely different night, having fun surrounded by a breathtaking scenery of the Amalfi Coast.
Two large grottoes stacked 10 meters above the sea level, a large ground floor  covered with glass sheet and through it you can see the sea below where stalactites and stalagmites have lit iridescent. A lights game which make the place even more magical!
The African famous club, offers live music with orchestras and international shows, disco club with the best djs but it is also restaurant where you can spend a romantic dinner just by the beautiful panorama of the Amalfi Coast. Club is reachable from the sea with boat service from the main town of the Amalfi Coast, even from Salerno.
Don't miss the opportunity to live a special night in an unforgettable setting!