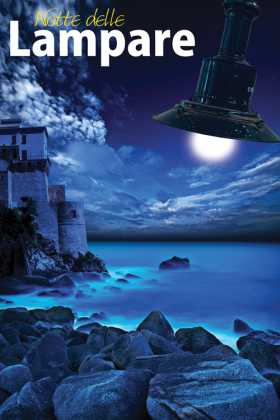 Cetara, the tiny village on the Amalfi Coast, has an ancient fishing tradition, especially for the anchovies fishing technique. Local uses and folklore that you can live on July 21th for the event "Lampare lights night".
The event will be arranged to relive the ancient fishing technique with "the Lampara",  which is a type of light set on Cetara's typical boat "Cianciola". This light manages to beam a large portion of sea, which attracts fish that then remain trapped in the fishing nets.
The fishing tradition of Cetara, the gastronomy,  music and folklore… Tomorrow night the "Cianciole Cetaresi" (typical boats) will show you the fishing practice to catch the anchovies, followed by many boats and ferries for who would like to assist to the event. After fishing, the evening will continue on the Cetara Bay, lighted with the lampare. On the beach you will taste fish and local food,  enjoying the popular music and the concert of the "Filarmonica mediterranea". Enjoy Cetara… Relive the traditions of the past, that locals will bring into the present… Do not miss it!
We highly suggest to come by ferries, to avoid traffic and parking problems:
From Salerno (Piazza della Concordia) – Cetara: 6,30pm – 7,30pm – 8,30pm.
From Cetara (Molo Madonnina) to Salerno: starting from 01,00am.
Ferries to assist to the fishing: from Salerno (Piazza della Concordia): 08,30pm. After fishing the ferries will bring you on the beach of Cetara for food tasting and music.
Lampare Lights Night Program
h: 08,30pm
– Cianciole departure with the lampare to fish anchovies
– Ferries departures from Salerno to follow boats fishing
– Food and wine tasting in Largo Marina in Cetara
-Music entertainment by Filarmonica Mediterranea.
h: 09,00pm
– Beginning of fishing trip
h: 10,00pm
– Cianciole return and Cetara's bay is lit with Lampare;
– Fish tasting with all the people who followed the Cianciole while fishing.