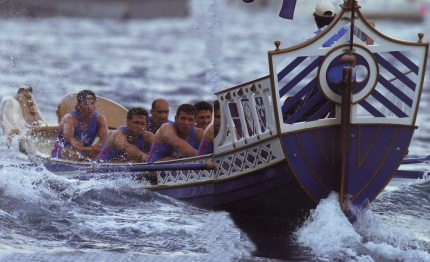 After 11 years Amalfi back to win the Regatta of the Ancient Maritime Republics: it was held yesterday afternoon in the beautiful scenery of the Amalfi Coast.
The photofinish had to determine the order of arrival of a very uncertain race with Amalfi and Venice that gave birth to a heads up that kept everyone in suspense, waiting for the official verdict.
We were there, assisting from the sea at the incredible victory celebrations with sounds of horns and sirens. Surrounded by hundreds of boats and thousands of people on the land, locals and tourists with strong enthusiasm to celabrate with the regatta's crew till the night.
Celebrations will continue in the coming days, the Amalfi Ancient Regatta has always been a strong tradition, deeply felt by the locals.