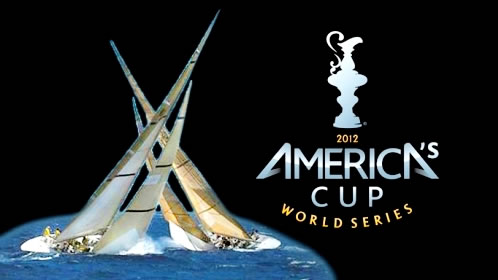 Naples, one of the most beautiful Cities of the World, a city with an immediate beauty, full of hidden treasures over and underground, with a maze of alleys in the historical center. Full of History and Culture, with its with numerous theatres, cultural centers, music venues, art galleries, Naples is a vibrant City with a colorful folklore and popular art displays.
Naples will host the America's Cup World Series, an event that will bring the best sailors in the world to Italy in April 2012 and May 2013. Everything  is ready for the event: from April 7th  to April 15th.
The America's Cup World Series is the opportunity that Naples has been waiting to improve its international image. The city is getting ready to host the event in the best possible way. There is much enthusiasm and the desire to participate is palpable. This event  is going to be not only a sporting event, but it will also be a flywheel for real development, from tourism to employment. The AC World Series will provide great visibility to the already exceptional setting of the waterfront of via Caracciolo. The race course in Naples will be just off the town, and easily visible.
The America's Cup World Series could be a good reason to discover the wonderful City of Naples and enjoy the beauty of the sea and the landscape, culture, art and traditions… Don't miss it!
The America's Cup World Series Program
Opening Weekend
April 7 – 14:10 – Match Racing (one on one duels between the teams)
April 8 – 14:10 – Fleet Racing (three 15 minute fleet races)
Championship Racing
April 11 – 14:15 – Match Race seeding races (up to three fleet races)
April 12 – 14:15 – Match Race seeding races (up to three fleet races)
April 13 – 14:10 – AC500 Speed Trials plus Match Race seeding races (up to three fleet races)
April 14 – 14:10 – Match Race seeding plus Match Race Championship races
April 15 – 13:50 – AC500 Speed Trials plus Fleet Race Championship race (14:55 start)